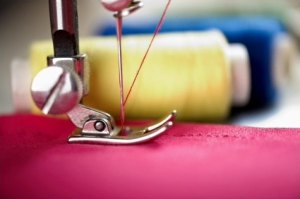 Join us on Wednesday afternoons and learn how to sew a project from scratch and learn new sewing techniques. This is an open sew so feel free to bring in anything you need help with.
Please call before you come to class so we know how to plan for your needs.
Each class is 2 hours long.
Dates:
Wednesday, August 29, 2018 - 4:00pm
Wednesday, September 5, 2018 - 4:00pm
Wednesday, September 12, 2018 - 4:00pm
Wednesday, September 19, 2018 - 4:00pm
Wednesday, September 26, 2018 - 4:00pm
Wednesday, October 3, 2018 - 4:00pm
Wednesday, October 10, 2018 - 4:00pm
Wednesday, October 17, 2018 - 4:00pm
Wednesday, October 24, 2018 - 4:00pm
Wednesday, October 31, 2018 - 4:00pm
Wednesday, November 7, 2018 - 4:00pm
Wednesday, November 14, 2018 - 4:00pm
Wednesday, November 21, 2018 - 4:00pm
Wednesday, November 28, 2018 - 4:00pm
Wednesday, December 5, 2018 - 4:00pm
Wednesday, December 12, 2018 - 4:00pm
Wednesday, December 19, 2018 - 4:00pm
Wednesday, December 26, 2018 - 4:00pm
Wednesday, January 2, 2019 - 4:00pm
Wednesday, January 9, 2019 - 4:00pm
Wednesday, January 16, 2019 - 4:00pm
Wednesday, January 23, 2019 - 4:00pm
Wednesday, January 30, 2019 - 4:00pm
Wednesday, February 6, 2019 - 4:00pm
Wednesday, February 13, 2019 - 4:00pm
Wednesday, February 20, 2019 - 4:00pm
Wednesday, February 27, 2019 - 4:00pm
Wednesday, March 6, 2019 - 4:00pm
Wednesday, March 13, 2019 - 4:00pm
Wednesday, March 20, 2019 - 4:00pm
Wednesday, March 27, 2019 - 4:00pm
Wednesday, April 3, 2019 - 4:00pm
Wednesday, April 10, 2019 - 4:00pm
Wednesday, April 17, 2019 - 4:00pm
Wednesday, April 24, 2019 - 4:00pm
Wednesday, May 1, 2019 - 4:00pm
Wednesday, May 8, 2019 - 4:00pm
Wednesday, May 15, 2019 - 4:00pm
Wednesday, May 22, 2019 - 4:00pm
Wednesday, May 29, 2019 - 4:00pm
Wednesday, June 5, 2019 - 4:00pm
Wednesday, June 12, 2019 - 4:00pm
Wednesday, June 19, 2019 - 4:00pm
Wednesday, June 26, 2019 - 4:00pm
Wednesday, July 3, 2019 - 4:00pm
Wednesday, July 10, 2019 - 4:00pm
Wednesday, July 17, 2019 - 4:00pm
Wednesday, July 24, 2019 - 4:00pm
Wednesday, July 31, 2019 - 4:00pm
Wednesday, August 7, 2019 - 4:00pm
Wednesday, August 14, 2019 - 4:00pm
Wednesday, August 21, 2019 - 4:00pm