We sell and USE several software programs to enhance our stock embroideries and/or turn artwork into an embroidery. These programs run the gamut from Basic customizing to Highly sophisticated digitizing capabilities. These companies' software work with ALL EMBROIDERY MACHINE FORMATS. 
Husqvarna/Viking
Offers 3 packages, Premiere+ Premiere+ Extra and Premiere+ Ultra, which will operate with a PC. The Mac versions are Tru Embroidery 3 Elements and Tru Embroidery 3 Elite The Quilting Embroidery program for the embroidery machines is called Quilt Design Creator and is PC based.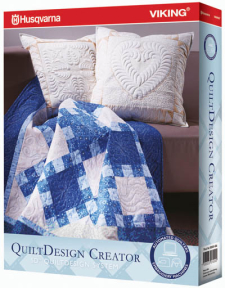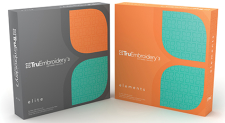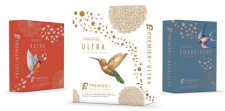 Floriani
Offers 4 types of Software programs, Floriani Total Control U (the ultimate software which requires No dongle!!! and has constant upgrades for Free), 2 Quilting based embroidery programs, My Decorative Quilter 2 and Total Quilter and a Craft-n-Cut software for most cutting machines which will also send applique files to some embroidery machines! These programs are PC based.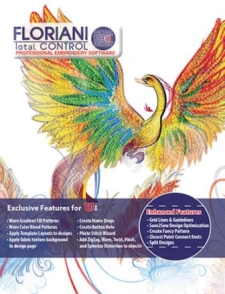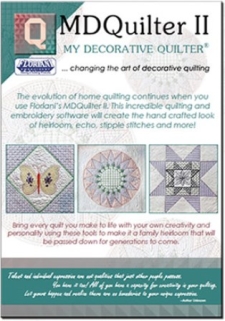 Brother
Offers 4 Full Embroidery software systems, PE Design 10 PE Design Next, PE Design Plus and PE basic. These range from simple customizing to photo stich and digitizing. Brother has 3 Lettering only programs, BES Embroidery Lettering 3, ELS for the beginner which are PC based. The Mac version is called Macbroidery lettering. Also, Brother has a Simply Applique software which integrates with the Brother Scan-n-Cut and Brother Embroidery machines.